The Obligatory Paul Simon Reference Comes in the Seventh Graf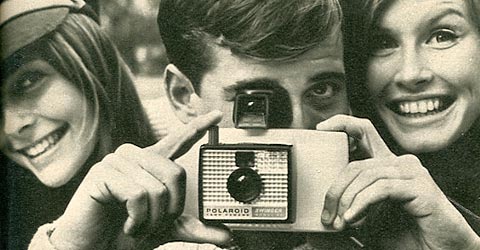 We're not sure whether A.G. "Son of Pinch/Grandson of Punch" Sulzberger has a nickname yet — so let's go with Ponch — and we can't even get a precise fix on his age, although the New York Times heir clearly dropped in 1980 or 1981. We're obsessing over that detail because of what appeared below his byline this week, regarding The Last Picture Developer:
In the last weeks, dozens of visitors and thousands of overnight packages have raced here, transforming this small prairie-bound city not far from the Oklahoma border for a brief time into a center of nostalgia for the days when photographs appeared not in the sterile frame of a computer screen or in a pack of flimsy prints from the local drugstore but in the warm glow of a projector pulling an image from a carousel of vivid slides.
ARE YOU FUCKING KIDDING US?
Clearly the esteemed — and very young — Ponch never had to sit through slide-after-slide-after-fucking-slide of a relative's vacation snaps, for "warm glow of a projector" is the last phrase we would use to describe the horror of such a soul-crushing experience.
You want warmth, pal, dig through a box of fringe-cut prints with faded handwriting on the back, or even a stack of Polaroid Swinger shots where Mom forgot to swipe the goo evenly, leaving streaks that can still melt your heart decades later. Slides may have been shown, but they were never loved.
And we're sorry to bust your faux nostalgia, but Kodachrome was oversaturated. Fujichrome rocked.
Add a Comment
Please
log in
to post a comment