Everybody Knows You're a Douchebag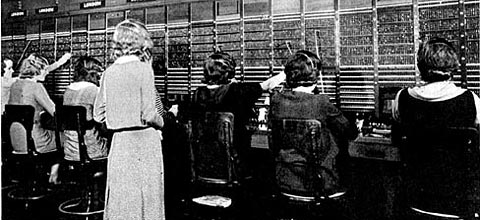 A dozen years ago, during one of our many Past Lives, we wrote a column for the local alt-weekly explaining how while nobody on the Internet may know you're a dog, it's very easy to find out where your paws are coming from.
The secret sauce is your computer's Internet Protocol address, or IP. If the Internet is going to send something from Point A to Point B, it kinda helps to know where those points are. The IP address is roughly equivalent to your computer's phone number — no number, no connection.
(In the interest of not frying your brain, we'll skip the nuances and complications introduced since 1998, especially regarding wifi and mobile networks. Oh, and IPv6. That too.)
The existence and purpose of IP addresses may not quite be popular knowledge (as defined by "Does Mom Know About This?"), but they are Internet 101, the kind of thing anybody even tangentially involved in a field like — oh, let's pick something at random — national security might be expected to know about.
Then again, we don't recall anybody ever accusing the TSA of knowing from security:
I was about to delete an offensive comment on this blog — one of the very few we get — and thought, hmm, I wonder where this guy is posting from? Because, really, it is quite unusual for us to get nasty comments. Lo and behold, the troll posted to our website from an IP address controlled by the federal government's Department of Homeland Security!
Before we grace you with the pearls of wisdom from Our Nation's Mistakenly Anonymous Civil Servant, you should know that the excited geek is one George Donnelly of WeWontFly.com (knocked offline Wednesday night because of the post's popularity), a weblog devoted to avoiding our Formerly Friendly Skies, or at least the increasingly titillating public entrances. You can understand why discovering a TSA troll on their premises would be news.
Especially when the troll says this:
Fuck you, Fuck all you cocksuckers, you wont change anything. ride the bus, TSA is here to stay there doing a great job keeping americia safe.
God Bless Americia. Long may she thrive, even if her government can't afford spellcheck software for its employees.
But wait! There's more! Our Heroic Geek checked his WordPress database, and discovered that Mr. 216.81.80.134 is a frequent flyer on his website. Here are just a few of the nineteen Greatest Hits:
"Funny site you have going on here, looking forward to the guest comic postings.. what a bunch of rubes you all are.. BTW TSA officers make on avg $14.50 per hour to start. Much more than your bottle collecting jobs you have."
"You people are really messed up. That you sit around and put forth the hatred that you spew. If any of you are parents who have children, I feel sorry for the kids because you will raise them to be cynical, skeptical and totally paranoid."
"Everyone hates the IRS but no one complains when a Police officer comes to assist you when your being assaulted. Sounds funny because the tax laws the IRS enforces pays all civil service salaries."
The IRS pays for Sandy Eggo's Finest? Good to know.
But back to an IP nuance we skipped past: Given the different writing styles (and spelling abilities), we're guessing that 216.81.80.134 is actually a "gateway" address for a fleet of Homeland Security computers — that's the IP address reported to the web server and where the data is sent, but it's actually the public address for an internal network.
Still, there's no doubt that when you use a Homeland Security computer, any website you visit will know. Which is how we were able to Google "216.81.80.134" and discover that a DHS employee has been enjoying himself at wikiHow:
Chris Hadley said:
Thanks for your edits on Free a Frozen Parking Brake. However, I rolled them back because they were more funny than helpful.

216.81.80.134 said:
Just trying to brighten peoples days. I know what im doing is not relavant to the topics, I mean no harm, but when you read an artical, and Drink beer is there, and it completly out of the ordinary, its funny. laugh, revert back, its that easy. and don't forget to Drink Beer
We can certainly second the advice. But if that's what you were doing in the DHS office when you submitted the comment at 4:03 pm on April 8, 2009, well, we take back the spellcheck comment. You're beyond help.
Add a Comment
Please
log in
to post a comment