Gimme a R, Gimme an A, Gimme a P, Gimme an E!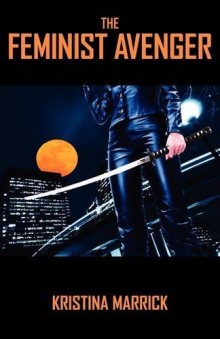 I wanted to post something about this story three months ago, and then forgot. An article in my fishwrap updating the story has reminded me to do so.
Texas takes its sports seriously, or at least football and basketball (the male version).  The role of the girls, of course, is to be the pretty cheerleader cheering on the jocks.
That is kopacetic, of course, until you're asked to cheer for your rapist at a basketball game.
And you're told to chant:
"Two, four, six, eight, ten, come on, Rakheem, put it in."
No, really. That was the chant. You can't make shit like that up.
H.S., who alleged she was raped by Rakheem, refused to chant this, or cheer in support of Rakheem.  She instead quietly left the cheer line and sat down in the bleachers while the other cheerleaders cheered for him as he took free throws.  It should be noted that he was arrested for raping her at the time of the incident, and prior to H.S.'s refusal to cheer for him, he had already pled guilty to a lesser charge but got probation and was able to stay in school and on the basketball team.
And thus at halftime, the district superintendent and school principal promptly kicked H.S. off of the cheerleading squad at Silsbee High. You know what comes next.
She sued the school district, claiming a violation of her First Amendment rights, namely, her right to be silent and not be forced to speak. The attorneys around here might remember from ConLaw the case challenging "Live Free or Die" on the New Hampshire license plates – Cliff Notes version for the non-attorneys, basically the Court said you can't be forced to parrot something for the state you don't agree with… freedom of speech includes freedom NOT to speak.
Digression: Legal Background
In the seminal case on the speech rights of children in schools, Tinker v. Des Moines Independent Community School District, the U.S. Supreme Court held that students do not "shed their constitutional rights when they enter the schoolhouse door."  That case involved students who were silently protesting the Vietnam War by wearing black armbands to school. The core holding of Tinker was that students do have a right to free speech, and school administrators can't infringe upon it, unless the school can show that allowing the speech would cause a "substantial disruption" to the school's educational mission. Since 1969, when Tinker was decided, there's been a steady decline in both the 1st and 4th Amendment rights of school children, most recently in the Alaska "Bong Hits 4 Jesus" case and the Arizona strip search of a 13 year old for ibuprofen, but the central holding of Tinker has managed to survive, and is the test that courts use.
/Legal Background Digression
In September, the Fifth Circuit Court of Appeals applied the Tinker test to this case, and said that H.S.'s failure to cheer for Rakheem at the basketball game had substantially disrupted the educational mission of Silsbee High, and proceeded to throw out her case against the school district.  To add insult to injury, the Court of Appeals also said that H.S.'s case was "frivolous" and that she and her family had to pay the school district over 40 grand to reimburse it for its attorneys' fees.
The reason this story is in the news this week is that H.S.'s attorney announced that he is filing a cert petition with U.S. Supreme Court. Stay tuned, especially with three women now on the Court. If they grant cert, hopefully oral arguments will go better for this young woman, and have less of an American Pie atmosphere, than oral argument went for Savanna Redding.
Add a Comment
Please
log in
to post a comment