The Day in Haley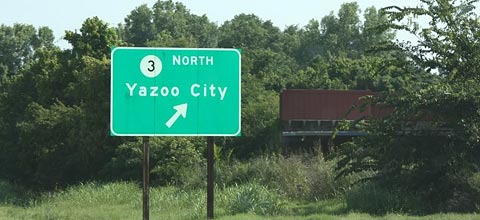 Let's start with this bulky excerpt from a Weekly Standard profile of Haley Barbour, discussing his beloved childhood home of Yazoo City, Mississippi:
Both Mr. Mott and Mr. Kelly had told me that Yazoo City was perhaps the only municipality in Mississippi that managed to integrate the schools without violence. I asked Haley Barbour why he thought that was so.

"Because the business community wouldn't stand for it," he said. "You heard of the Citizens Councils? Up north they think it was like the KKK. Where I come from it was an organization of town leaders. In Yazoo City they passed a resolution that said anybody who started a chapter of the Klan would get their ass run out of town. If you had a job, you'd lose it. If you had a store, they'd see nobody shopped there. We didn't have a problem with the Klan in Yazoo City."

In interviews Barbour doesn't have much to say about growing up in the midst of the civil rights revolution. "I just don't remember it as being that bad," he said. "I remember Martin Luther King came to town, in '62. He spoke out at the old fairground and it was full of people, black and white."
If you missed the reference, the White Citizens Councils (until 1956) didn't enjoy the best press, back in the day. Back in this day, mentioning them set off a few red flags:
"Re Barbour's 'not that bad' comment: He's not ready for prime time or not ready for the 21st century – either way it's disqualifying," [DNC spokesman Haru] Sevugan posted on his Twitter account.
Which prompted this response from Haley's spokesbot:
"You're trying to paint the governor as a racist," he said. "And nothing could be further from the truth."
We're just going to step back from the keyboard and not get involved with this one. At least until we hear a few more voices from Yazoo City who don't sound like Good Ol' Boys.
Add a Comment
Please
log in
to post a comment