Suspicious Minds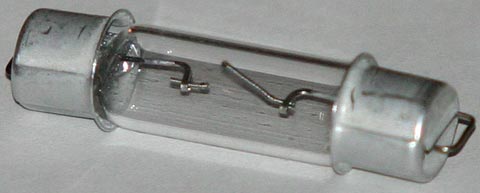 We woke up Monday with a curious revelation:
We no longer trust Barack Obama.
Really, it shouldn't come as a surprise. We stopped calling him Unicorn back in summer 2008. We were deeply bummed by his symbolic decision to invite a Proud Bigot to his Inaugural. We were an early bungee jumper into the Enthusiasm Gap. We heartily assent to all the nasty things Glenn Greenwald has said about him, to the point of wondering whether Obama is creating the most oppressive national-security state in American history — which would be quite a feat, considering the competition.
So it's not like our canoe suddenly tipped over.
And it's not like we have a habit of trusting Our Nation's Preznits in the first place. Hey, we grew up with Nixon, after all. We only watched the Watergate hearings because they pre-empted the Match Game.
And we've long said that any politician who aspires to the highest office in our land, much less achieves it, is inherently untrustworthy. Decent people don't do that. Those who try have so severely compromised their souls, it's a miracle they don't burst into flames when they take the oath of office.
But with all that, with all the evidence we've been noting ourself, somehow we hadn't quite yet cut the cord. Hadn't given up. Hadn't completely lost faith.
Hadn't yet reverted to our default position.
All that remained, we now realize, was The Last Straw. The snapping of the thread. Or, to use a metaphor that quickly captured our imagination: The Blowing of the Fuse.
One of those car fuses. Or, for illustration purposes, a speaker fuse. There's a filament that passes juice between the two ends. If the system shorts, the fuse melts. The connection is lost.
That's what happened Saturday.
The Senate had just repealed DADT, against all odds. But before OFA could fire off its victory email, official word came from Robert Gates that the current law remains in effect.
Now, we understand the technicalities. The repeal was conditional — conditional upon the military getting around to it. Procedures have to be devised, regulations have to be issued. We have to do it right. because you can't just provide civil rights willy nilly. That would be irresponsible.
But really — and we're sorry if this is over-the-top, but it's the first thought that came to mind — Who wants to be the last soldier to die after the truce has been signed?
Our take all along is that Obama could have suspended DADT if he wanted to. Yes, the law's the law, but he's Commander-in-Chief, and he could have issued a stop-loss order or whatever. It's a big government. A determined President would have found a way. Obama chose not to. Fine.
But now — now that repeal has finally passed, with huge public support — the least he could do is suspend DADT while the military figures out the details. Or keep the policy technically in place, but delay prosecutions for — what, six months? Something. Anything.
Anything other than letting the damn thing continue as is.
And hey, maybe he will yet. Maybe he'll do it the moment he signs the repeal into law. A Grand Gesture. Get the shutterbugs to Times Square, boys, there's some kissing going on!
But we haven't heard any indication he will do that — quite the opposite. Maybe a year ago, maybe even last week, we would have still trusted Obama to Do the Right Thing, all evidence to the contrary.
No longer.
Funny thing about trust: Once you lose it, it's very hard to get back. Obama could spend the next year being the Bestest Preznit We Ever Had, and still there would be that lingering doubt in the back of our mind.
That's the thing about fuses: Sure, we could just pop in a fresh one, re-establish the connection. But after the system has shorted once, you just know the damn thing's gonna blow again.
Obama to sign 'Don't Ask' repeal Wednesday [Washington Blade]
Add a Comment
Please
log in
to post a comment