ALL ABOARD!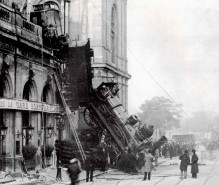 So, here it is.  Senate votes on DREAM, and then on DADT, are set to roll at 1030 Eastern War Time. 
The rules are simple.  A majority vote is required to pass legislation in any parliamentary system.  So if 51 Senators out of a hundred vote —
Oh, screw it.  You know something? If the Founding Fathers knew that the "saucer to cool the tea" crap that they were pushing, in order to head off the possibility of mob rule, would lead to this 60% majority to do anything, they would have said "forget it — let's just have a unicameral legislature."  Seriously.
But: play it as it lies.  Scott Brown, Susan Collins and Olympia Snowe hold the keys to the kingdom today.  And who said the GOP was dead in New England?
It's an open thread, y'all.  GO!
Add a Comment
Please
log in
to post a comment