Yes, Mr. President, It Is the Public Option All Over Again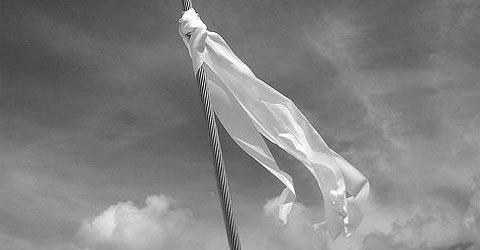 A few capitulations ago — honestly, we've lost track — the question on the table was whether Obamacare, with three legs lopped off, still had a leg to stand on: Whether the final bill, awful as it was, was still better than the status quo.
Yes, we ultimately — and very unhappily — decided. Although we were likely to be among the uninsured folks screwed over by "reform", we were convinced by arguments saying the bill would still help millions of Americans. We were willing to take one for the team, as long as the team could still put some points on the board.
The Grand Tax Compromise raises a similar question — although this time, we'll personally benefit if the appeasement succeeds.
Problem is, many others won't. Many, many others.
Let's check back in with Tuesday's NYT story:
But the tax benefits will flow most heavily to the highest earners, just as the original cuts did when they were passed in 2001 and 2003. At least a quarter of the tax savings will go to the wealthiest 1 percent of the population.
Well, that's not pleasant. But we knew that going in. So let's skip ahead:
In fact, the only groups likely to face a tax increase are those near the bottom of the income scale — individuals who make less than $20,000 and families with earnings below $40,000.
Ah. Somehow we manage to earn more than twenty grand — no joke, we're not sure how we do it — so we're safe there.
Unlike, say, a mere fifty million of Our Fellow Americans:
The tax deal reached between President Obama and congressional Republicans could mean a higher tax bill for roughly one in three workers as a result of the Social Security tax cut Republicans pushed as a replacement for the current Making Work Pay tax credit…

Of the nation's roughly 150 million workers, around 50 million make less than $20,000 and will see at least some increase as a result.
In case you missed that detail — somehow it didn't appear in the NYT article — here, hold up your ear to the monitor:
ONE IN THREE WORKING AMERICANS EARNS LESS THAN TWENTY THOUSAND DOLLARS A YEAR.
Yes, this is 2010. Why do you ask?
So let's set aside the Soak the Rich argument, as fun as it is, and cut to the chase: We cannot in good conscience support a bill that deliberately fucks over those less fortunate than us.
That's not compromise, Mr. President. That's surrender.
Add a Comment
Please
log in
to post a comment