PayPal Cancels WikiLeaks Account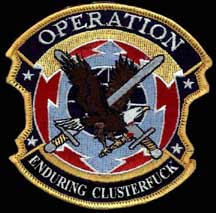 Today, in Operation Clusterfuck Response to WikiLeaks, PayPal has permanently suspended the organization's account. Per the Gray Lady:
As the release of hundreds of thousands of United States diplomatic cables brings more attention to WikiLeaks, commercial entities on the Internet have come under increased scrutiny for their business relationships with the organization.
Meanwhile, read The Economist's Democracy in America columnist's take on the brouhaha.
UPDATE: The Swiss are refusing to bend to U.S. and French pressure to knock Wikileaks.ch off the tubez.  Cue up your Sound of Music soundtrack.
Add a Comment
Please
log in
to post a comment