Pass the Potato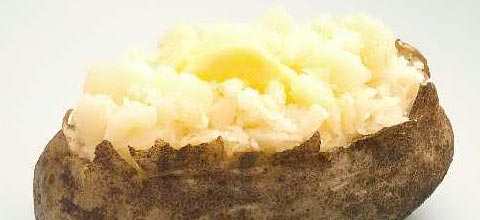 Friday's Nice Liberal Thought for the Day, from Steve Benen at the Washington Monthly:
President Obama established the Democratic baseline on tax policy quite a while ago — permanent cuts for those making less than $250,000; Clinton-era top rates for the wealthy — and he's stuck to it for nearly two years, including through the election season. The president appears poised to yield to GOP demands now, which is unfortunate, but is largely a reflection of what transpired on Capitol Hill, where Dems chose to stray from the baseline Obama had already set.
Well, that's certainly a perfectly reasonable explanation.
So, how's this for a perfectly reasonable response:
We don't care.
That is to say, we hold Democrats collectively responsible for the most colossal squandered opportunity of our adult life.
We don't care whether in a given instance the blame lies with a Haggling-Challenged Democratic Prezit, recalcitrant Blue Dogs in a Democratic House, or spineless leadership in a Democratic Senate.
We only care that Democrats were handed historic control of the Legislative and Executive Branches on a platter two years ago, and all they could do was slip on every banana peel in sight.
Which brings us to another quote making the rounds Friday, this from Martin Luther King Jr.:
Unfortunately, when hope diminishes, the hate is often turned most bitterly toward those who originally built up the hope.
Well, no — at least, no, not if you want to apply it to present circumstances, which is how it came to our attention. The problem isn't that Obama and the Democrats failed to live up to impossible expectations. The problem is that from the start, even before the Inauguration, they actively did everything they could to undermine our faith in them.
The Enthusiasm Gap was real. And it was no accident. It was the inevitable product of a series of political failures, a collapse of political will.
Folks, we don't mind losing. Even the Cubs have diehard fans. But if you don't even try, don't act surprised when the fans stay home.
Add a Comment
Please
log in
to post a comment