Kittenzilla Attacks!
As cool as the Ghostbusters mural in the South of Market area of Ess Eff is a new mural that was installed by a group of artists at the abandoned Harding Theatre on Divisadero Street, just two blocks away from SF's iconic Painted Ladies.
Kittenzilla!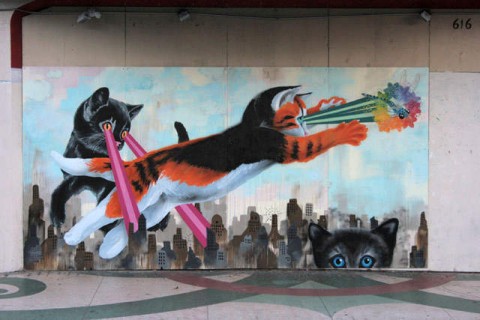 Close ups after the jump.
The rainbow zap of the dragonfly is a nice touch.
Don't be fooled by the cute kitteh face.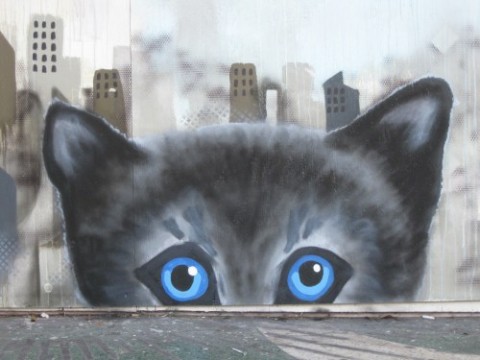 It's the Monday morning of a three day work week. So it's time for some kittehs.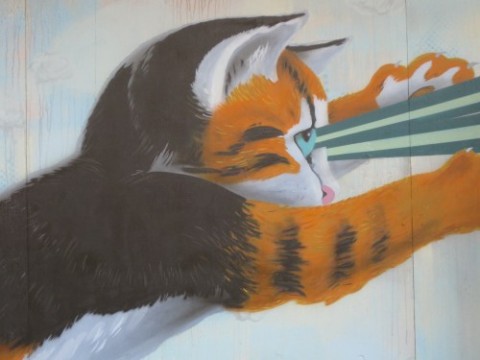 Oh, and for the Deadheads and the partners of Deadheads, the band played one show at the Harding, 11/7/71.
Add a Comment
Please
log in
to post a comment