Who You Gonna Call?
San Francisco is famous for its more than 600 murals across The City,  including great examples of Chicano art in the Mission, the controversial pro-labor WPA-era murals in Coit Tower, and Diego Rivera's work in various buildings.
Imagine my delight this morning when Mr. SFL and I were driving down 8th Street to Trader Joe's and discovered the newest addition to San Francisco's collection of murals, painted on the side of a janky  hole-in-the-wall Chinese restaurant.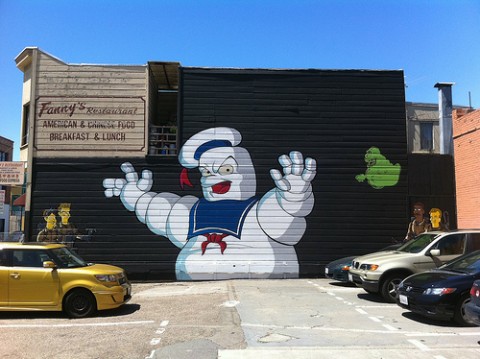 Close ups after the jump.
Here's a close up of the Stay-Puft Marshmallow Man: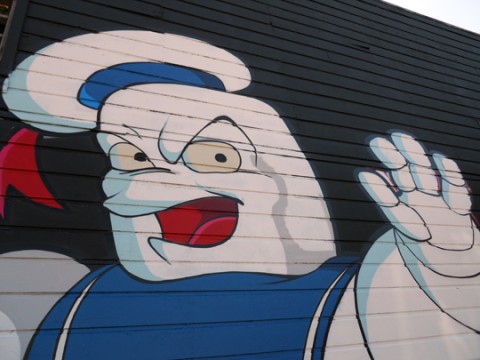 And it appears that a Matt Groening fan (or refugee from the animation studios in Korea) painted this homage to Ghostbusters: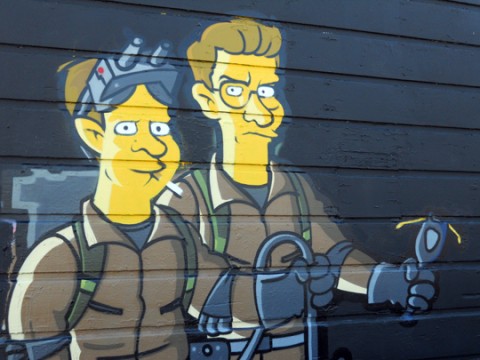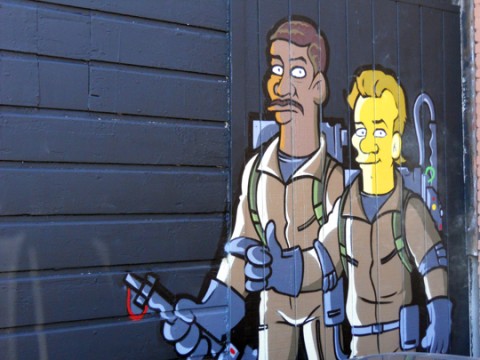 Nobody signed the mural, and South of Market neighborhood blogs are buzzing with questions about who is responsible for it. So far it has not been destroyed with graffiti, though it helps that it is across the street from the California Highway Patrol's San Francisco station at the Interstate 80/9th St. off-ramp and a block from the SFPD headquarters at the Hall of Justice at 850 Bryant.
If you're in the Bay Area, come see it on the corner of 8th St. and Bryant:
Add a Comment
Please
log in
to post a comment