The West Coast, The Undiscovered Country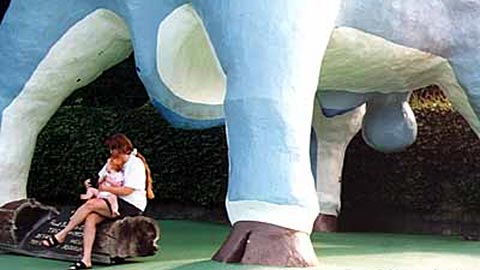 Our guest columnist this morning is celebrated political columnist Dave Weigel.
So it's possible that, on the west coast, the greatest GOP wave since the 1940s will have only produced one Republican gain in Washington state. If you cheat and count Hawaii as part of the "west," the net Democratic loss is, so far, zero, because the party gained back the House seat in Honolulu. Not enough to worry Republicans about their huge gains in the Midwest, but a weird mystery irregardless.
Dave Weigel is from Delaware.
Image: Roadside America
Add a Comment
Please
log in
to post a comment