Today's News Six Years Ago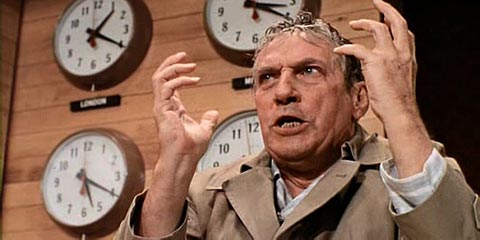 Our guest columnist this afternoon is Jon Stewart, writing in 2004.
A free and independent press is essential to the health of a functioning democracy. It serves to inform the voting public on matters relevant to its well-being. Why they've stopped doing that is a mystery. I mean, 300 camera crews outside a courthouse to see what Kobe Bryant is wearing when the judge sets his hearing date, while false information used to send our country to war goes unchecked? What the fuck happened? These spineless cowards in the press have finally gone too far. They have violated a trust. "Was the president successful in convincing the country?" Who gives a shit? Why not tell us if what he said was true? And the excuses. My God, the excuses! "Hey, we just give the people what they want." "What can we do, this administration is secretive." "But the last season of Friends really is news." The unmitigated gall of these weak-willed… You're supposed to be helping us, you indecent piles of shit! I… fuck it. Just fuck it…
Why anybody should expect that Jon Stewart, speaking in 2010, should be any different, is beyond us.
Add a Comment
Please
log in
to post a comment