We'll See You in Hell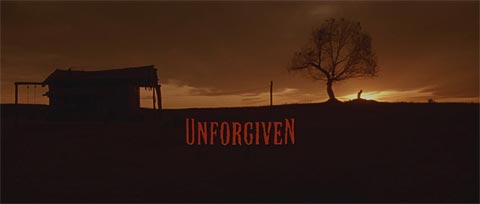 There are in politics, as well as in books, Unforgivable Curses.
On January 24, 1992, Ricky Ray Rector was executed in Arkansas.
By all accounts, Rector was a Bad Man. One night in 1981, he killed someone in a nightclub. He then shot a cop in the back. Finally, he shot himself in the head.
Alas, that last shot sort of missed. Rector was left alive, but brain-damaged. It was as that brain-damaged shell that Governor Bill Clinton made a point of executing him, just so primary voters would know he was "tough on crime."
We've never forgiven Clinton for that. Whatever his successes, whatever his other high crimes, misdemeanors, and dry-cleaning bills, we've never forgiven Clinton for his capacity to fry a man in his pursuit of the presidency.
On February 3, 1998, Karla Faye Tucker was executed in Texas.
By all accounts, Tucker was a Bad Woman. One night in 1983, during what was planned as a burglary, she ended up attacking the victim with a pickaxe. She also struck the victim's companion, but an accomplice finished the job.
The details are even more grisly, something out of a Tarantino movie. Tucker was sentenced to death the following year.
And the year after that, she converted to Christianity.
Thirteen years later, on the eve of her execution, Tucker had become a cause célèbre. Newt Gingrich and Pat Robertson pleaded for clemency. So did the Pope. So did the brother of one of her victims.
But Governor George W. Bush, his eye on a presidential run, and no stranger to signing death warrants, ignored them all. Tucker Carlson would later report that Bush mocked her for an interview she gave to Larry King: "Please don't kill me."
Bush later committed a hundred-thousand crimes against humanity; yet, in the peculiar way the human mind works, that's the one we find emblematic. That's the one, standing in for all the rest, we find unforgivable.
The bigotry on display this election year, particularly against Muslims and Latinos, has been astounding. We've approached most of it from a dark satirical perspective, because, well, treating it with the anger and outrage it deserves is unhealthy, especially to cute furry creatures within reach.
But every so often, something slips through the net, and we can't contain our anger. Meg Whitman lacks the power to sign death warrants, but she would be happy to ruin the life of her former housekeeper — a woman who worked in her home for nine years — if that's what it takes to be elected governor of California.
Meg will lose. She can console herself with the millions of dollars she hasn't spent on her folly. But she will no longer be a former head of eBay whom nobody knows. Meg Whitman will always be, as long as we live, an extremely wealthy woman who was willing to throw her housekeeper under the bus.
And for that, we will never forgive her.
Add a Comment
Please
log in
to post a comment