Existence Celebrates 6,014th Birthday!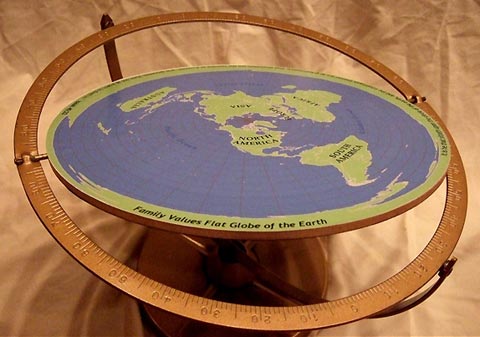 And it doesn't look a day over 13.7 billion!
But pay no attention to commie cosmology. We can state with the highest authority that Waste & Void replaced Absolute Nothingness on October 23, 4004 B.C. — and we can cite a highly recommended seventeenth-century source to prove it:
In the 1650s, an Anglican bishop named James Ussher published his "Annals of the World," subtitled, "The Origin of Time, and Continued to the Beginning of the Emperor Vespasian's Reign and the Total Destruction and Abolition of the Temple and Commonwealth of the Jews." First published in Latin, it consisted of more than 1,600 pages.

The book, now published in English for the first time, is a favorite of homeschoolers and those who take ancient history seriously. It's the history of the world from the Garden of Eden to the fall of Jerusalem in AD 70.
We'll certainly be buying the new edition for our homeschooled spawn, since, like any God-fearing American, we don't trust anything written after 1650. Suck on that, Gibbon.
But, you ask, while 6,014 is easy to grasp and makes perfect sense, why October 23?
Simple: First Sunday after the equinox. At least before some Papist fucked up our calendars.
Image: Flat Earth Globe [Making Maps: DIY Cartography]
Add a Comment
Please
log in
to post a comment