Anatomy of a Cave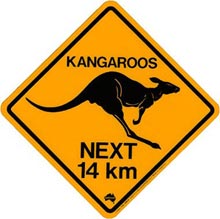 So, a notoriously misleading wingnut website posts an edited video of your employee seeming to profess racism. What do you do?
The first sign of trouble arrived about 2 p.m. on July 19, in an e-mail from USDA communications staffer Wayne Maloney.

Maloney informed Chris Mather, the department's director of communications, that a video had popped up online and that a conservative website soon would publicize it.

"It speaks for itself and you need to watch it right away," Maloney writes.

Mather's response was blunt. "THIS IS HORRIBLE," she wrote as she sent notice — subject line "Super Urgent" — up the chain of command to Karen Ross, Vilsack's chief of staff, and her deputy, Carole Jett.

It took just an hour and a half to get a directive from Vilsack. "The S [Secretary Vilsack] is absolutely sick and mad over the S Sherrod issue. He wants her immediately on adm leave," wrote Krysta Harden, assistant secretary of congressional relations.
Okay, to be fair, it's a big Administration, and the White House can't keep track of every misstep by a Cabinet departm—
However, the e-mails suggest the White House was watching with interest. "Just wanted you to know that this dismissal came up at our morning senior staff meeting today," Christopher Lu, who serves as Obama's liaison to the Cabinet, wrote to top Agriculture officials early July 20, the morning after Sherrod was ousted. "Everyone complimented USDA on how quickly you took this action," he wrote, adding that it would stop an "unpleasant story" from getting "traction." "Thanks for the great efforts."
Well, then! Good to know that the Obama Administration doesn't worry about the 24-hour news cycle any more.
Add a Comment
Please
log in
to post a comment