Isadore J. and Lucille Zimmerman House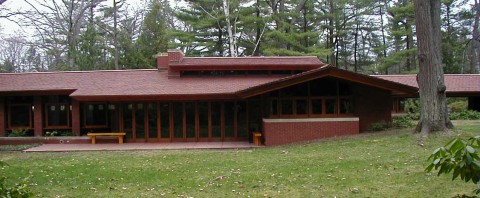 Of all the private homes I've seen that were designed by Frank Lloyd Wright, this is the one I'd most like to reproduce and live in. Built for a doctor and his nurse wife in 1950, the house is located in Manchester, New Hampshire. It's owned by the Currier Museum of Art. I saw the house in the early spring of 2000. The above photo is of the back – for some reason I didn't take a full-length of the front.
If you take a tour, there are a couple annoying aspects: 1) no interior photography and 2) being forced to stand around in the living room and listen to some guy play Kenny G-type crap on the guitar. You can see a few interior shots at Currier's website. Here's one of my shots of the front.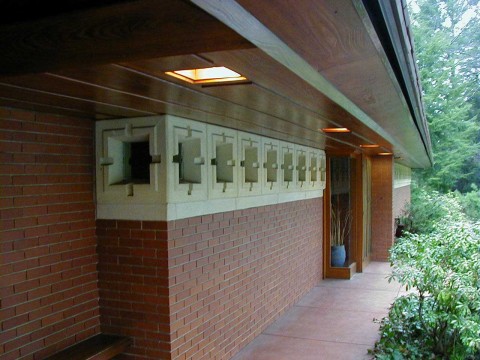 Interesting that Wright uses something similar to his textile blocks to decorate the front. In this case, there are panes of glass in each block to let in light.
Here's a wider shot of the front: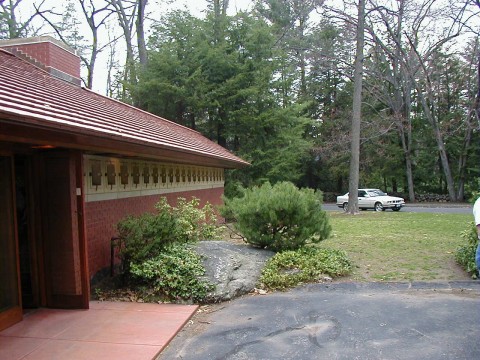 What impressed me the most, aside from the sheer livability of the home, was the craftsmanship and attention to detail.  Look at the way the roof was installed: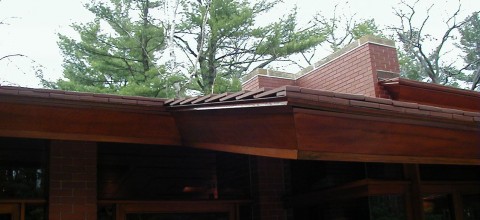 And check this out: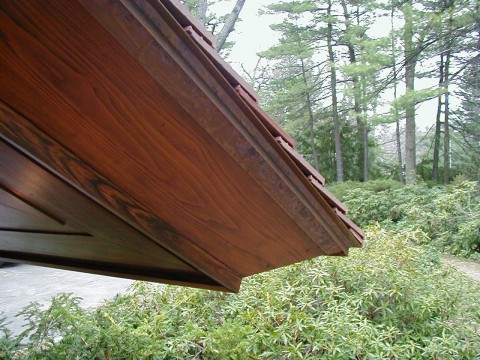 And this: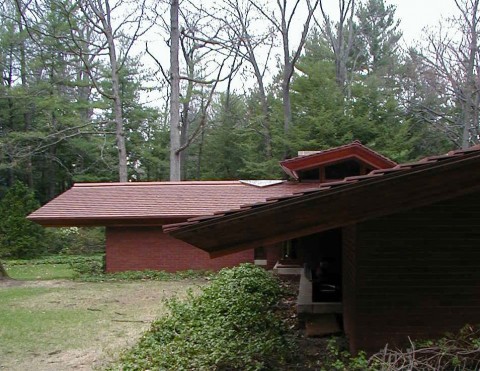 And this: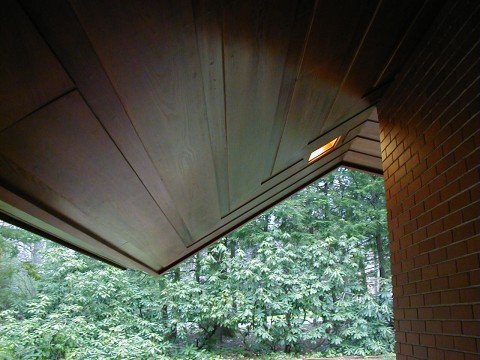 As usual, there is a carport (Wright refused to design garages – he thought you'd just fill them with crap):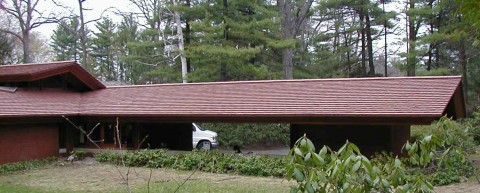 Wright even designed the mailbox: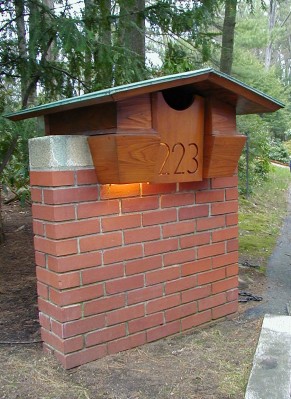 Like the Kaufmans, who owned Fallingwater, the Zimmermans loved their house so much that they had their ashes interred on the grounds (sorry for the crap photo):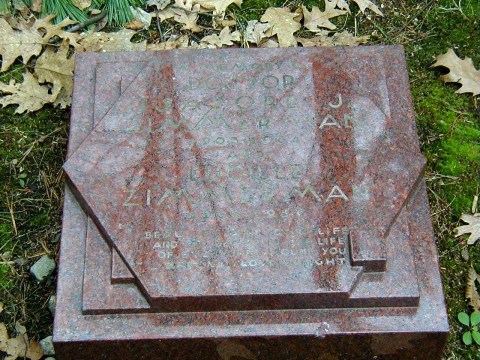 Add a Comment
Please
log in
to post a comment