Shaken, Not Stirred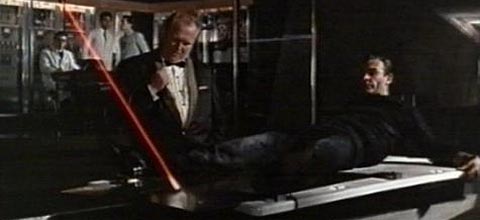 Today's Stinque Endurance Test measures your ability to maintain composure in the face of increasingly challenging obstacles. How many facts can you withstand before cackling like a hyena?
Fact One:
In 1915, England's MI6 investigated methods of creating invisible ink.
Fact Two:
Following months of rigorous research at London University, it was determined that "the best invisible ink is semen."
Fact Three:
One advantage of semen over other candidates is that it was undetectable. The black light would not be invented until 1935.
Fact Four:
Another advantage is that a fresh supply was always at hand.
Fact Five:
A fresh supply was advised, since curdled semen tended to set off olfactory alarms.
Fact Six:
The MI6 chief at the time was Mansfield Cumming.
Add a Comment
Please
log in
to post a comment