Foreclose Them All, Let God Sort Them Out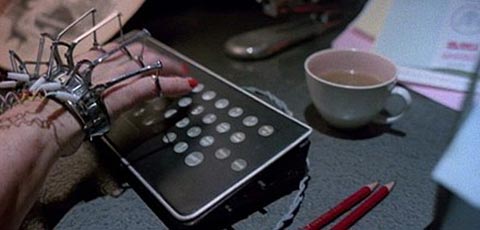 Somebody posted in a sign in our neighborhood the other day, warning residents to be on the lookout for thieves. While various stereotypes ran through our head, we're pretty sure none of our Fantasy Perps were wearing suits:
When Jason Grodensky bought his modest Fort Lauderdale home last December, he paid cash. But seven months later, he was surprised to learn that Bank of America had foreclosed on the house, even though Grodensky did not have a mortgage.

Grodensky knew nothing about the foreclosure until July, when he learned that the title to his home had been transferred to a government-backed lender. "I feel like I'm hanging in the wind and I'm scared to death," said Grodensky. "How did some attorney put through a foreclosure illegally?"
Although you can thank BofA for that one, GMAC Mortgage gets credit for others. The banks are on such a foreclosure spree right now — a Chase Home Finance executive tallied 18,000 a month in her purview — it's easier to just skip the details and dump all the paperwork on the courts.
Add a Comment
Please
log in
to post a comment