Well, That Was Fun! Oh, Here's the Bill.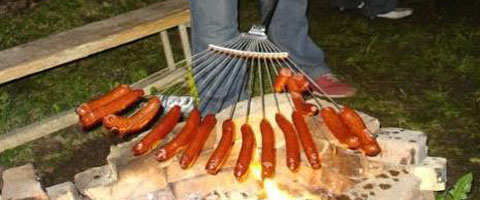 We're not entirely sure how we feel about this — it's a great trick for stifling dissent of all flavors — but happily, we're not a Responsible Op-Ed Columnist:
The controversial Florida pastor who threatened to burn Korans on the anniversary of the 9/11 attacks is expected to be billed at least $200,000 by the city of Gainesville for costs associated with the stunt.

Pastor Terry Jones, who got international attention with his on-again, off-again plan to burn 200 copies of Islam's holiest book, said the costs would essentially bankrupt his 50-member church, the Dove World Outreach Center.
No, no, no, they're already morally bankrupt. Gainesville just wants to fiscally bankrupt them to match.
Add a Comment
Please
log in
to post a comment