America's Short-Term Memory Reaches Critical Condition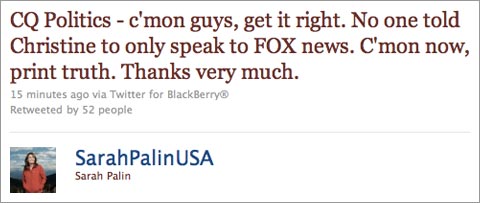 Sarah Palin to Bill O'Reilly, Wednesday:
"I grant you that she's going to have to learn very quickly to dismiss what some of her handlers want," Palin said. "Go with her gut, get out there, speak to the American people, speak through Fox News, and let the independents who are tuning into you let them know what it is that she stands for."
Well, now we know why she writes notes on her hands. They're easier than tattoos.
Add a Comment
Please
log in
to post a comment