Drinking the Haterade at the Tea Party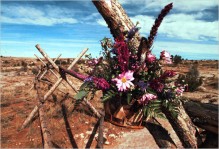 Human beings with a sense of decency are demanding that Montana's Big Sky Tea Party remove Tim Ravndal from his position as President of the state party after he joked about killing LGBTQ people and the torture and murder of Matthew Shepard.
Ravndal had stated in a Facebook post that marriage should be between a man and woman (blah blah blah) and one of his fans commented, "I think fruits are decorative. Hang up where they can be seen and appreciated. Call Wyoming for display instructions."
Ravndal's response: "Where can I get that Wyoming printed instruction manual?"
The original commenter then responds to Ravndal, "Should be able to get info Gazette archives. Maybe even an illustration. Go back a bit over ten years."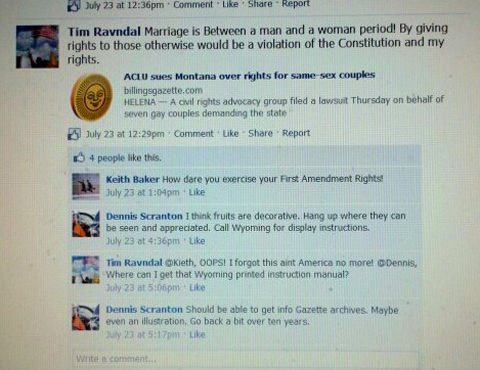 Way to keep it KKKlassy, teabaggers.
An alleged press release from the Big Sky Tea Party has been posted on two gay rights blogs announcing that Ravndal was fired, but there is no evidence of this on the party's website.
Add a Comment
Please
log in
to post a comment