And Today's Chuck Barris Award Goes To…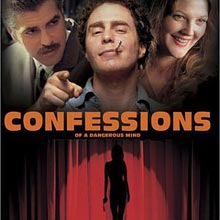 We haven't been paying much attention to all the resume-padding going on among candidates this year — then again, we haven't been reminded before of our favorite Game Show God. Meet Colorado GOP gubernatorial nominee Dan Maes:
A statement he wrote on his campaign website that was later removed said: "At one point in my 2 years there I was place (sic) undercover by the Kansas Bureau of Investigations (sic) to gather information inside a bookmaking ring that was also allegedly selling drugs. I got too close to some significant people in the community who were involved in these activities and abruptly was dismissed from my position. I was blindsided and stunned to say the least."
So was the director of the Kansas Bureau of Investigation, who can't find any record of Maes in the archives.
Add a Comment
Please
log in
to post a comment