Glenn Beck Looks and Sounds Like an Immense Whining Four-Eyed Maggot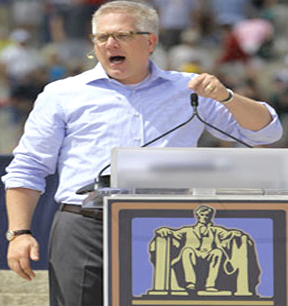 Slate columnist Christopher Hitchens was lucid enough this week to point out that Glenn Beck's weekend tantrum on the mall was expressive of white terror at being overwhelmed by growing populations of non-whites. Hitchens observed of the crowd's pathetic attempt at rousing solidarity:
The numbers were impressive enough on their own, but the overall effect was large, vague, moist, and undirected: the Waterworld of white self-pity.
That's all true but misses the most important aspect of the of the teabagger festival of hate and rage:
Glenn Beck looks and sounds like an immense whining four-eyed maggot.
Add a Comment
Please
log in
to post a comment