Expect a Miracle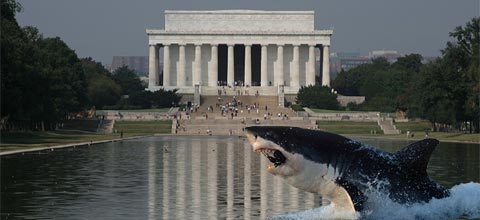 "Something miraculous is going to happen on Saturday." —Glenn Beck
Rain.
Lincoln rises from his pedestal, kicks ass, takes names.
Freak cosmic vortex swaps in crowd from 1963.
Massive Rapture pile-up prevents bulk of crowd from reaching Heaven in time.
Signs for the Red Line switched with the Yellow Line.
Beck delivers a Cross of Goldline speech.
Pandemonium erupts when shark fin spotted in Reflecting Pool.
World's Greatest Pie Fight breaks out.
The Nationals beat the Cardinals.
The Earth opens up, swallows everyone there, and we never hear from them again.
Add a Comment
Please
log in
to post a comment