Richard Cory, California State Employee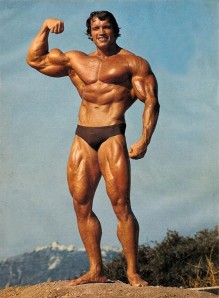 Today's Sacramento Bee has a very interesting article about a sharp rise in calls to the State Department of Personnel Management asking for grief counseling assistance for state employees dealing with suicides of co-workers.
The Bee writes:
California government departments  in 2009 made 33 requests for "critical incident stress debriefings," in which counselors meet with employees traumatized by the suicide of a colleague.

In 2008, the state made 14 such calls. In 2007, when the Department of Personnel Administration began tracking the incidents, government departments made 18 requests for such grief counseling.

The data are drawn from such a relatively small population and over such a brief period that it's impossible to determine any trends, said mental health experts interviewed by The Bee. Identifying a single cause for the kind of hopelessness that leads to suicide can be next to impossible.

But it's clear, they said, that the state's unprecedented labor unrest – on-again, off-again furloughs that cut state worker pay nearly 15 percent, fractured labor relations with Gov. Arnold Schwarzenegger, rising public disdain for civil servants – has increased tension for a group of people who tend to value security and predictability in their work.
The most graphic of recent state employee suicides was an employee of CalTrans who jumped to his death a few months ago from the 15th floor of the agency's Oakland offices. The Bee crunched the numbers for Sacramento County, cross-referencing coroner's office reports with the state employee database to find 9 Sacramento-based state employees died by suicide in 2009 and 2010, which based on my reading of the article works out to a rate per 100,000 population higher than the county's overall rate.
While the causes of suicide are varied, and cannot be blamed solely on any one event or crisis in a person's life, it should give us all pause to consider how the continual demonization of one group of people, to wit, state employees, plays out in flesh and blood.  I'm looking at you, Meg Whitman.
The drumbeat of verbal abuse and insults from elected officials, candidates, and the general public is topped off with ongoing furloughs, threats of being paid minimum wage, and ever increasing workloads for the employees who still have jobs.  And if it sounds like I'm taking this personally, I admit I am, as I'm married to a state employee who is on furlough today but working 10 hours from home for no pay.
Add a Comment
Please
log in
to post a comment