Hole in One
As much as Barry might be pissing most of us off with his "recalibration" of his remarks on the separation of church and state or his calculated change in his position on gay marriage from that of ten years ago, let's take a step back and just enjoy this moment of a kinda-dorky/kinda-cool dad sincerely celebrating when his awesome daughter Sasha made a hole-in-one on the first hole of a miniature golf course during their photo-op visit to the Florida Panhandle.
Even that lump of coal I call my cynical heart melted a little bit at this.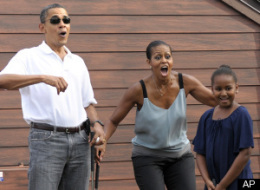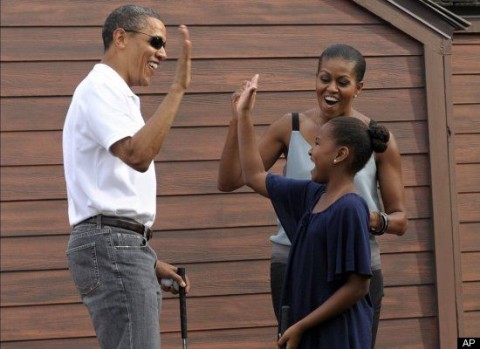 Let's just say I don't think PsychoGeezer would have been doing this with his kids. Oh, and fashionistas, if you check this photo out which I can't seem to copy over to Stinque's servers, don't you love Shelley's sandals?
Sweet dreams, darlings.
Add a Comment
Please
log in
to post a comment