Sharron Angle's American Idolatry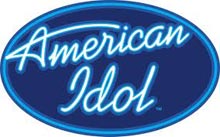 If we're done fretting about Sharia Law in America, let's have a look in the other direction:
When Republican Senate candidate Sharron Angle told a Christian news interviewer this year that "entitlement programs (are) built to make government our God," she voiced a central tenet of Christian Reconstructionism, according to academics who study the movement.

Christian Reconstructionism is a political-religious movement formed in the 1960s and '70s that seeks to return American society to the rule of biblical law. Any attempt to expand government beyond the dictates in the Old Testament — for example, by establishing Social Security benefits, education policy or property taxes — turns government into a false idol, reconstructionists believe.

"The problem is that government becomes an idol when it overspills its biblically proscribed boundaries, and people start looking to government for salvation," said Julie Ingersoll, a religious studies professor at the University of North Florida, in explaining a tenet of Christian Reconstructionism.
Angle's campaign won't fess up to the inspiration. But her take on idolatry comes straight from "the movement's founder, R.J. Rushdoony, an orthodox Presbyterian minister."
We should have seen this coming — idiots don't usually freelance these ideas on their own.
Add a Comment
Please
log in
to post a comment