Traditional Marriage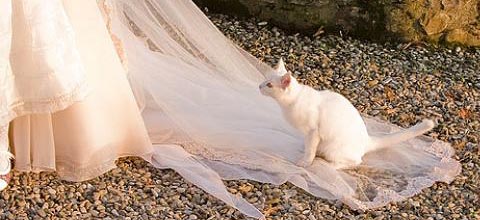 Our guest columnist this morning is Vaughn R. Walker, United States District Chief Judge, Northern District of California, as told to our Citation Removal Bot.
Marriage has retained certain characteristics throughout the history of the United States. Marriage requires two parties to give their free consent to form a relationship, which then forms the foundation of a household. The spouses must consent to support each other and any dependents. The state regulates marriage because marriage creates stable households, which in turn form the basis of a stable, governable populace. The state respects an individual's choice to build a family with another and protects the relationship because it is so central a part of an individual's life.
Never has the state inquired into procreative capacity or intent before issuing a marriage license; indeed, a marriage license is more than a license to have procreative sexual intercourse. "[I]t would demean a married couple were it to be said marriage is simply about the right to have sexual intercourse," [wrote the Supreme Court in Lawrence v. Texas]. The Supreme Court recognizes that, wholly apart from procreation, choice and privacy play a pivotal role in the marital relationship.
Race restrictions on marital partners were once common in most states but are now seen as archaic, shameful or even bizarre. When the Supreme Court invalidated race restrictions in Loving, the definition of the right to marry did not change. Instead, the Court recognized that race restrictions, despite their historical prevalence, stood in stark contrast to the concepts of liberty and choice inherent in the right to marry.
The marital bargain in California (along with other states) traditionally required that a woman's legal and economic identity be subsumed by her husband's upon marriage under the doctrine of coverture; this once-unquestioned aspect of marriage now is regarded as antithetical to the notion of marriage as a union of equals. As states moved to recognize the equality of the sexes, they eliminated laws and practices like coverture that had made gender a proxy for a spouse's role within a marriage. Marriage was thus transformed from a male-dominated institution into an institution recognizing men and women as equals. Yet, individuals retained the right to marry; that right did not become different simply because the institution of marriage became compatible with gender equality…
The evidence shows that the movement of marriage away from a gendered institution and toward an institution free from state-mandated gender roles reflects an evolution in the understanding of gender rather than a change in marriage. The evidence did not show any historical purpose for excluding same-sex couples from marriage, as states have never required spouses to have an ability or willingness to procreate in order to marry. Rather, the exclusion exists as an artifact of a time when the genders were seen as having distinct roles in society and in marriage. That time has passed.
The right to marry has been historically and remains the right to choose a spouse and, with mutual consent, join together and form a household. Race and gender restrictions shaped marriage during eras of race and gender inequality, but such restrictions were never part of the historical core of the institution of marriage. Today, gender is not relevant to the state in determining spouses' obligations to each other and to their dependents. Relative gender composition aside, same-sex couples are situated identically to opposite-sex couples in terms of their ability to perform the rights and obligations of marriage under California law. Gender no longer forms an essential part of marriage; marriage under law is a union of equals.
Add a Comment
Please
log in
to post a comment