BP Saw Inception, Too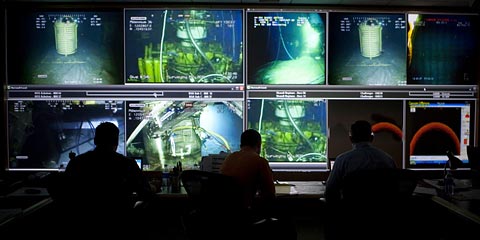 Above: BP engineers hard at work Friday in the Houston Command Center, gravely accepting their responsibility to monitor and control the deep-sea oil gusher.
Only the photo appears to have been taken in 2001. With new monitor images pasted in. And not very well.
BP has replaced the photo with what it says is the original. Although the photographer might want to check the settings on his Canon EOS-1Ds Mark III, since the camera still records the shot being taken "3/6/2001 – 3:16 PM".
In any event, we prefer the "original" provided to AmericaBlog by someone with better Photoshop skillz: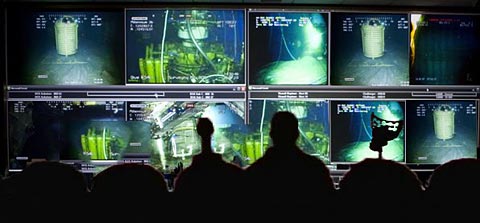 Add a Comment
Please
log in
to post a comment