World Cup and Pride Weekend Round-Up
The round of 16 has begun, the U.S. was eliminated by Ghana, the Krauts anihilated the Limeys, and Argentina sent the Mexicans packing.
Best upcoming match: Argentina v. Germany, which I believe our MOT DodgerBlue called "The Battle of Mengele" or something like that…
It was also Pride Weekend here in Ess Eff. Sadly there was some shooting at Saturday night's "Pink Saturday" in the Castro when some dumbass teenagers with guns showed up and got drunk. Today's parade was the 40th, which the best part of the parade was seeing the middle-aged lesbian-headed families, or the four generations of a Chinese family there to support their son.
Random photos of World Cup hotties on their way home and Pride fun.

Can y'all believe that next weekend is 4th of July? Here are two US soccer players who did a fantastic job at the World Cup – Jozi Altidor and Clint Dempsey.
And then we have this adorable man-wich of Jozi, Clint, and Landon Donovan: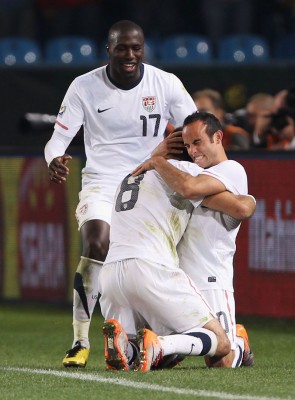 And indulge me while I run the other US man-love threesome photo again that I ran on Friday: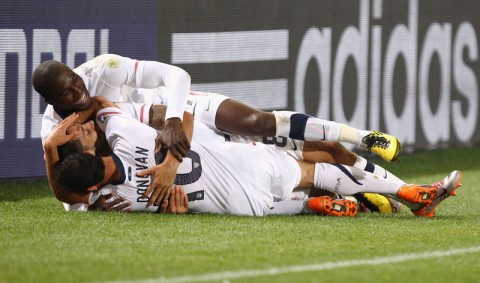 Here's some more Dempsey taking the shot on the bobbling English goalie for JNOV: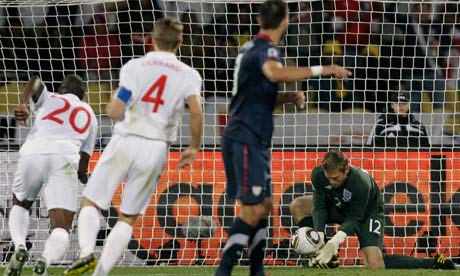 And here's Wayne Rooney, the star of the English soccer team, who has not lived up to his hype against the Yanks or the Krauts. But he's still sort of cute.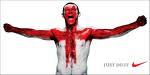 Meanwhile, this was last night in the Castro: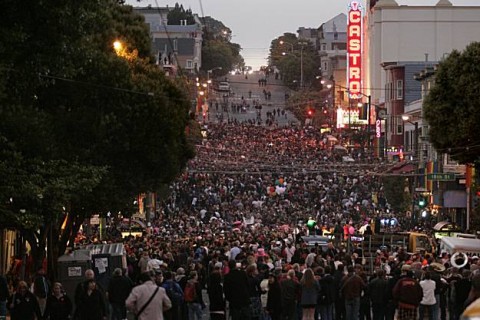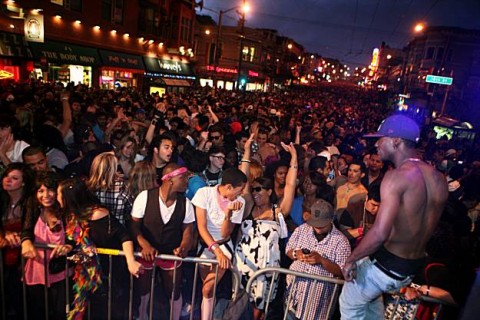 Add a Comment
Please
log in
to post a comment