Mother, Juggs & Expediency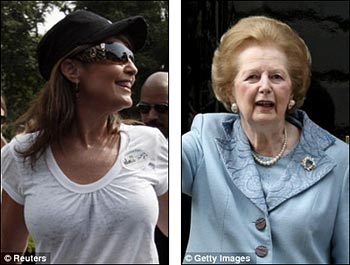 You may have heard that Sarah Palin wants to travel to The Land That Goalies Failed to meet Maggie Thatcher. You may also have heard that there's little light in the Baroness's attic these days, which won't stop Talibunny from getting a photo op, and may force us to reopen the Human Prop category in the 2010 Stinque Awards.
You probably haven't seen the photos that accompanied the Daily Mail's story on the subject, however. We reproduce them above, mainly because it took us ten minutes to come up with our headline, and the sole purpose of this post is to justify it.
Add a Comment
Please
log in
to post a comment