Kevin Costner officially atones for Dances With Wolves.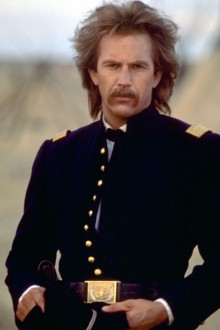 According to the technology site Gizmodo, British Petroleum has just purchased 32 of the oil/water separation centrifuge devices that the brother of actor Kevin Costner developed shortly after the Exxon Valdez oil spill. Costner set up a company to market  his brother's invention, investing $20 million of his own cash and has been pushing for BP to adopt the technology as it fights the massive oil spill in the gulf. The machines themselves are said to be capable of cleaning 288,000 gallons per day.
This means, of course, that Kevin Costner has already done a whole lot more to clean the Gulf Coast than Sarah Palin. But then, if you think about it, so probably has Trig.
So in recognition of Costner's noble efforts, we hereby officially forgive him Dances with Wolves.
Meanwhile, we'll keep a look out for giant meteors hurling towards Earth that might provide Costner with the opportunity to atone for Waterworld.
Add a Comment
Please
log in
to post a comment