Grease Up the World Cup Hotties of the Day
Turn that BP-induced frown upside down, Stinquers, it's time for the World Cup Hottie of the Day.
As soon as I saw that New Zealand's Winston Reid stripped off his shirt in celebration of his goal, earning himself a yellow card, because it's the first time ever the Kiwis have scored a point in a World Cup, I knew sight unseen he would be the Hottie of the Day.
Then I discovered that the All-Whites* love to take their shirts off. So in honor of their great achievement, bringing overwhelming joy at 2:30 in the morning to our funny-talking socialist cousins of the South Pacific, the entire New Zealand soccer team is hereby deemed the World Cup Hotties of the Day.
*Team's nickname is not a reflection of the racial composition of the team – the rugby team is nicknamed the "All-Blacks" and the soccer team is the "All-Whites."  Flying Chainsaw might be able to explain why.
Mr. Reid starting to strip: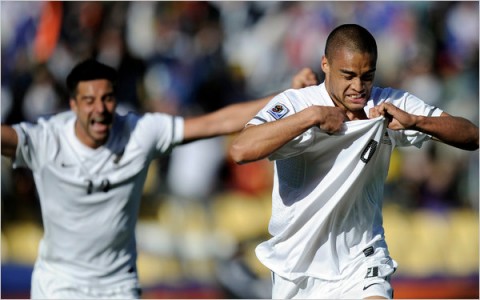 The All-Whites, all-topless and greased up: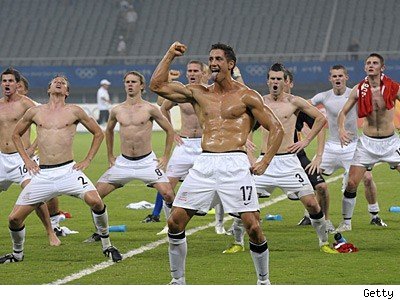 Add a Comment
Please
log in
to post a comment