Grease is the Word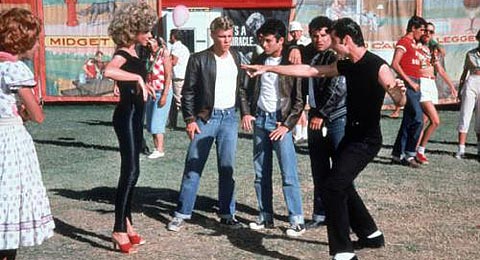 How cool would it be if five minutes in, the camera pulls back, the staff pours in from the Secret Door, and we're treated to a production number?
Short of that, how bad are we for planting "You're the One That I Want" in your head for a dream revival at 2 a.m.?
Well, if we haven't already ruined your evening, stick around for our Obama speech Open Thread/Brylcreem Sale. A little dab will do ya on those hot Summer Nights.
Add a Comment
Please
log in
to post a comment