Adventures in Corporate Responsibility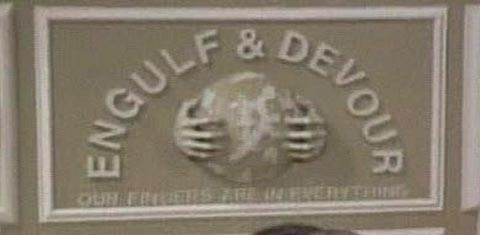 Part the First:
A court in Bhopal, India has sentenced seven men to two years each in jail after finding them guilty of criminal negligence over the accident that spewed tonnes of poisonous gas from a Union Carbide India Ltd plant in 1984. These are the first convictions related to the Bhopal gas accident, which is estimated to have caused the deaths of at least 15,000 people.
Part the Second:
For the moment, BP officials are saying that the oil they're skimming from the Gulf of Mexico and siphoning from the unabated seabed gusher into the Discoverer Enterprise belongs to the company, Times reporters tell me.
Part the Third:
One area in which the Exxon Valdez spill may actually help BP and Transocean is the limit the Supreme Court imposed on punitive damages in its 2008 decision in Exxon Shipping Co. v. Baker, which only allows such damages up to the amount of compensatory damages awarded. Juries in the Gulf Coast region will remember this spill long after its effects are mitigated, but the limit on punitive damages may keep down the costs of the disaster somewhat.
Corporations may be legal persons, but like Khrushchev said, they will bury you.
Why is Salvaged Oil Going to BP Instead of U.S. Reserves? [NYT, via Sully]
Add a Comment
Please
log in
to post a comment