Pretend Like You Care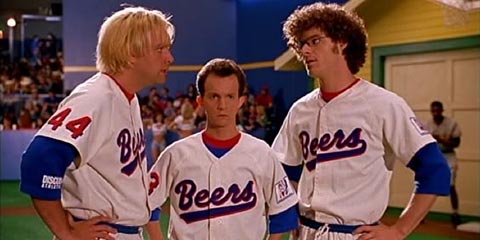 While SFL and Your Easily Drunken Host were enjoying delicious burgers in Sandy Eggo's Gaslamp District last night, a small group of wannabe hooligans were watching a hockey match. Apparently Philly was involved, but we're too lazy to confirm.
Meanwhile, everyone else was diverted by another momentous event:
Major League Baseball sources with direct knowledge of the meeting confirm that key members of baseball's hierarchy were to convene this morning in New York to review the circumstances of Umpire Jim Joyce's erroneous "safe" call at first base in Detroit, which last night denied the Tigers' Armando Galarraga what would have been the 21st Perfect Game in baseball history and the third in just 25 days.
"Perfect game," for the uninformed, means a game we have absolutely no awareness of or interest in.
Add a Comment
Please
log in
to post a comment