Another Car You Can't Have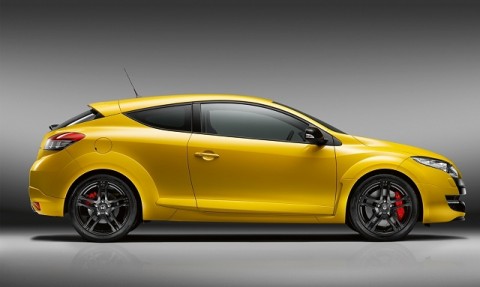 Looks pretty good, eh?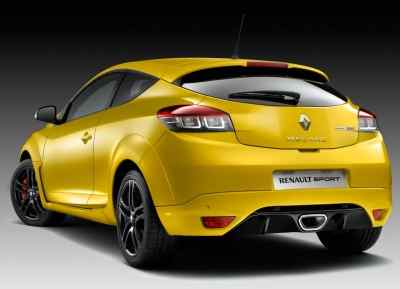 Renault tucked their tail between their legs and left the U.S. market after teaming with AMC to sell a few of its models:
American Motors' major stockholder, Renault, itself was experiencing financial troubles of its own in France. The investment in AMC (including construction of a new Canadian assembly plant in Brampton, Ontario) forced cuts at home, resulting in the closure of several French plants and mass layoffs. Renault was down to just three alternatives regarding its American holdings: (1) They could declare AMC officially bankrupt thereby lose its investment; (2) They could come up with more money, but Renault management perceived AMC as a bottomless pit; or (3) AMC could be put up for sale and the French could get back part of their investment. Against these detractions, Renault's chairman, Georges Besse, continued to champion the French firm's future in the North American market; pointing to the company's completion of the newest and most-advanced automotive assembly plant in North America at the time at Bramalea – as well as the recent introduction of the thoroughly modern, fuel-injected 4.0-liter and 2.5-liter engines. In addition, Jeep vehicles were riding an unprecedented surge in demand. It seemed to Besse and others that AMC was on course for profitability.

On November 17, 1986, Georges Besse, who had a high profile among French capitalists, was assassinated by Action Directe, a clandestine militant extremist group variously described as communist, anarchist and Maoist, which professed strong sympathies for the proletariat and the aspirations of the Third World.

…

Under pressure from Renault executives following Besse's death, Renault's new president set out to repair employee relations and divest the company of its investment in American Motors.
AMC was sold to Chrysler, and the rest, as they say, is history.
Chrysler revived the "Spirit" name dropped by AMC after 1983 for use on one of its A platform cars, (the Dodge Spirit) from 1989 to 1995. The planned Renault Medallionwas sold as the Eagle Medallion in 1988 and 1989. A Renault/AMC concept, the Summit, was produced by Mitsubishi Motors beginning in 1989. The planned all-new 1988 Renault Premier, a joint development effort between American Motors and Renault, and for which the Brampton Assembly plant (Brampton, Ontario) was built, was sold by Chrysler as the 1988-1992 Eagle Premier, with a rebadged Dodge Monaco variant available from 1990-1992. The full-sized Premier's platform was far more advanced than anything Chrysler was building at the time. After some re-engineering and a re-designation to Chrysler code LH, the Eagle Premier went on to form the backbone of Chrysler's passenger car lineup during the 1990s as the Chrysler Concorde (a revived model name that was briefly used by Plymouth in 1951 and 1952), Chrysler New Yorker, Chrysler LHS, Dodge Intrepid, and Eagle Vision. The Chrysler 300M was likewise a Premier/LH-derived car and was initially to have been the next-generation Eagle Vision, until the Eagle brand was dropped after 1998. Hence the much lauded "cab forward" designed that Chrysler took so much credit for in the 1990s was actually a modified and sleekly restyled version of the AMC/Renault collaboration that resulted in the Premier.
And that was pretty much the end of that.
Anyone remember this thing?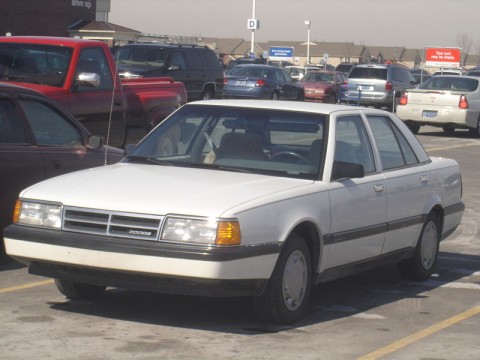 It was a Renault design and pretty advanced for its time – it is, naturellment, a 1990 Dodge Monaco.
Renault, as well as Peugeot and Citroën, have been gone for a long time. Now Fiat has bought Chrysler, so you might be able to buy a Fiat 500 at some point. Another Euro carmaker, Fiat-owned Alfa Romeo, left our shores in disgrace (poor reliability and shit service) but a new and improved Alfa will again be selling cars here – however, in typical Italian fashion, when is anyone's guess.
Back to the Megane – this version puts 250 hp on the pavement through the front wheels.  It's seriously fast. If Renault were selling here, you could also get a basic model with a diesel engine and get mid-40s mileage. But here's a bit more on the "hot hatch" (as the Brits call such cars):
As you'd expect, the RS 250 is a wee bit OTT with LEDs and splitter; bulges and biceps everywhere. When the Renaultsport hits the road next year you'll be able to choose from two versions – Sport or Cup. Unless you have a spine made of titanium – or you don't feel a performance Renaultsport deserves its name unless your arse can read the makers name on the cats-eyes as you crash over them – choose the Sport. The cup gives new meaning to 'Firm' suspension.

The Megane RS gets a seriously fettled 2.0 litre turbo to give it a fait bit of go – 250bhp and 250lbs/ft of torque. Rebault also has their own version of Ford's RevoKnuckle to keep those horses connected to the road through the font wheels. And its called 'PerfoHub'. No kidding.

The RS 250 also has the 'Renaultsport Monitor' which gives the driver a heap of inf including real-time engine function, gearchange warning, throttle pedal mapping, 0-60 times and lap times. Enough toys to keep you busy.
What a shame we can't get the Megane, in any form, here in these United States. Finally, just for grins, here's a photo of the last generation Megane – pretty strange design: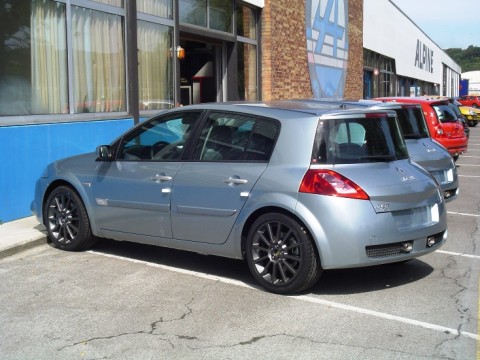 Add a Comment
Please
log in
to post a comment