Twelve Worst Cars Ever?
Messing around on the web and came upon this. Pretty much on board with all of the choices, but the editorial we disagrees with the choice of the Subaru SVX.  A former girlfriend had one, and we liked to tear around in it despite the funky windows and the absence of a manual transmission (they were auto only).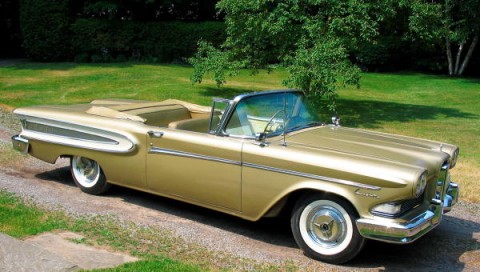 And how amusing is this?
The Edsel's automatic transmission had push-button controls that were mounted on the steering wheel – many drivers ended up shifting gears while trying to honk the horn.
Add a Comment
Please
log in
to post a comment