It's a Beautiful Day in the Neighborhood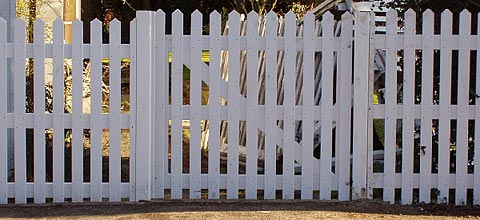 We still think it's a bit creepy moving in next door to your book subject, but we won't let that stop us from enjoying the latest twist:
Sarah Palin's next-door neighbor sought out author Joe McGinniss as a tenant, McGinniss's son said.

"No one is stalking anyone," Joe McGinniss, Jr., a novelist whose father is the non-fiction writer, wrote in response to an email from a Palin supporter who confused his email address and his father's. (He shared the email with me.) "A woman was renting her house and sought out the author because the Palins had crossed her (owed her money for renovations she had done at their request and never paid her for). So she knew McGinniss was writing the book and found him and offered him the house."

The neighbor "turned down more lucrative offers from the National Enquirer who wanted the house so they could 'stalk' and take pictures, etc… She said no," he wrote.
There's still time for the Discovery Channel to rework that Palin reality series. "The Real Housewives of Wasilla" would be appointment television.
Add a Comment
Please
log in
to post a comment