South Carolina Summer Hiking Season Opens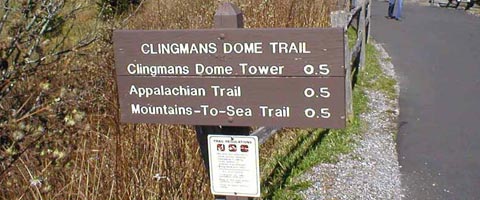 Will Folks, a blogger you've never heard of:
On a very personal level I have become the primary target of a group that will apparently stop at nothing to destroy the one S.C. gubernatorial candidate who, in my opinion, would most consistently advance the ideals I believe in. For those of you unfamiliar with the editorial bent of this website, the candidate I am referring to is S.C. Rep. Nikki Haley…

The truth in this case is what it is. Several years ago, prior to my marriage, I had an inappropriate physical relationship with Nikki.

That's it.
The State, a newspaper we like to quote when Mark Sanford is in the news:
A political blogger is claiming he had a "inappropriate physical relationship" with Republican gubernatorial candidate Nikki Haley.

Haley has "categorically" denied the accusation by Will Folks, a former spokesman for Gov. Mark Sanford who now blogs and has done paid public relations work for politicians — including Haley…

"I have been 100 percent faithful to my husband throughout our 13 years of marriage," Haley said in a statement sent via her campaign this morning. "This claim against me is categorically and totally false."
Sarah Palin, who signs her name to Facebook posts:
When Nikki and I held her endorsement rally on the steps of the beautiful and historic South Carolina state house a few weeks ago, I warned her and her family that she would be targeted because she's a threat to a corrupt political machine, and she would be put through some hell. That, unfortunately, is the nature of the beast in politics today — especially for conservative "underdog" candidates who surge in the polls and threaten to shake things up so government can be put back on the side of the people.
On the one hand, we don't really care, but it's still a slow day. On the other, we do have a taste for circular firing squads.
Add a Comment
Please
log in
to post a comment