Consistency, Meet Hobgoblin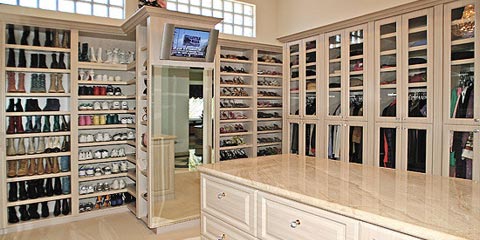 As America discovered Wednesday night, Rand Paul is a principled Libertarian — no matter where those principles take him:
A recent Daily News editorial supported the Federal Fair Housing Act. At first glance, who could object to preventing discrimination in housing? Most citizens would agree that it is wrong to deny taxpayer-financed, "public" housing to anyone based on the color of their skin or the number of children in the household.

But the Daily News ignores, as does the Fair Housing Act, the distinction between private and public property. Should it be prohibited for public, taxpayer-financed institutions such as schools to reject someone based on an individual's beliefs or attributes? Most certainly. Should it be prohibited for private entities such as a church, bed and breakfast or retirement neighborhood that doesn't want noisy children? Absolutely not.

Decisions concerning private property and associations should in a free society be unhindered. As a consequence, some associations will discriminate…

A free society will abide unofficial, private discrimination — even when that means allowing hate-filled groups to exclude people based on the color of their skin.
So Mr. Paul wrote on May 30, 2002 — a letter to the Bowling Green Daily News. If you've never met a Libertarian in the wild, that's exactly what they sound like.
On the other hand, the Libertarians we've met don't exactly sound like this: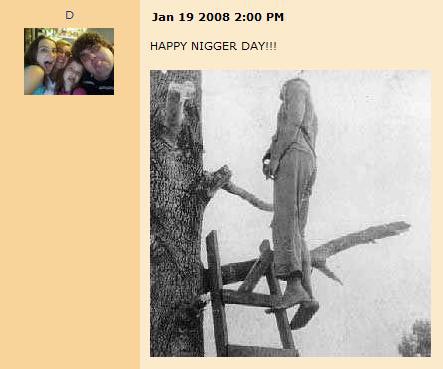 That would be a comment left standing for almost two years on Chris Hightower's MySpace page. And who is Chris Hightower? Well, he used to be Rand Paul's campaign spokesdeathmetalhead. Until December. When someone noticed that he doesn't keep that MySpace page very tidy.
We're not going to say that Rand Paul is a racist sumbitch. But we will say that his political views dovetail very conveniently with racist sumbitches.
Paul Campaign Spokesman Resigned Over Racism On Myspace Page [TPM]
Add a Comment
Please
log in
to post a comment