Ben Nelson Joins the Oligarchs Club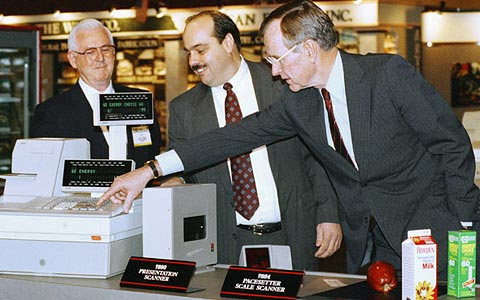 Fucking ATMs! How do they work?
Lawmakers walk past that ATM all the time on their way to votes on the Senate floor, but don't expect to see Sen. Ben Nelson stopping to grab some quick cash.

The Nebraska Democrat pleaded ignorance when asked this week whether Congress should cap ATM fees. Nelson said that while he's no fan of unnecessary fees, he's unfamiliar with the charges.

"I've never used an ATM, so I don't know what the fees are," Nelson said, adding that he gets his cash from bank tellers, just not automatic ones. "It's true, I don't know how to use one."
Yes, we know, Obama swore the other day that he's never touched an iPod. But take away his Crackberry and watch him cry.
Add a Comment
Please
log in
to post a comment