Stinque Recipe Challenge
Last night's shrimp mornay was good – not as good as I'd remembered, but good.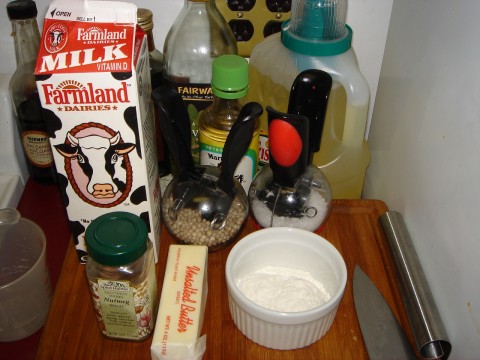 Not nearly as many ingredients as the beef bourguignon.
Julia has the sauce recipe but no real instructions on how to cook the shrimp before you put them in the sauce and gratiné the top.  So I just fried them off in butter and drained the fat.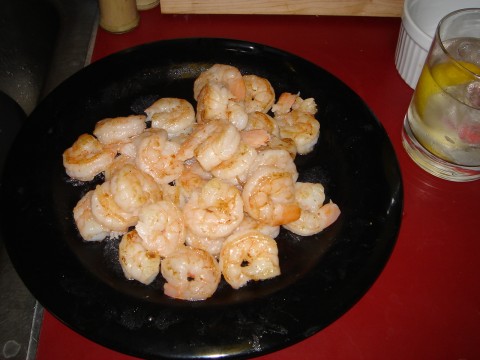 I wanted to use gulf coast shrimp, but all Fairway had were shrimp from Indonesia.
I browned the tops using the broiler in the bottom of my oven – I don't know why they came out uneven – too brown where brown and not enough on the edges.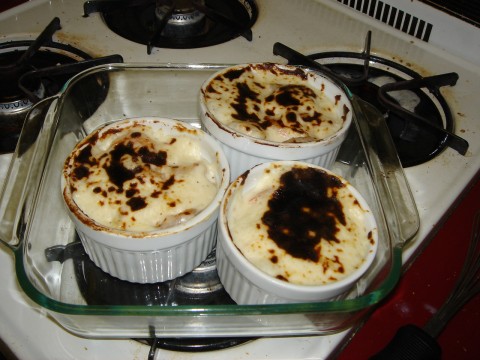 Add a Comment
Please
log in
to post a comment