We Completely Forgot Whatever It Was We Were Going to Write About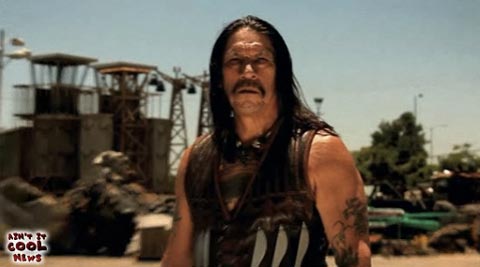 So we were thinking of writing something about Douchebag Joe taking a dump on the Constitution (breaking: Sun rises in East), or the Beeb's election-night spaceship (what? no CNN holodeck?), or Toyota promising that "your safety will continue to be a top priority" (a top priority? not the?), or even Kim Kardashian getting "death threats" from Justin Bieber fans (don't ask), but then we saw the Cinco de Mayo trailer for the Robert Rodriguez Grindhouse-inspired Machete — which Drudge Junior resentfully calls "An Anti-Government Revenge Fantasy Only the Protected Class Gets Away With" — and there went our evening.
Update: Fox is pulling down the YouTube versions, so you're stuck with visiting AICN for the trailer.
Add a Comment
Please
log in
to post a comment