Jason Chen Brings You the News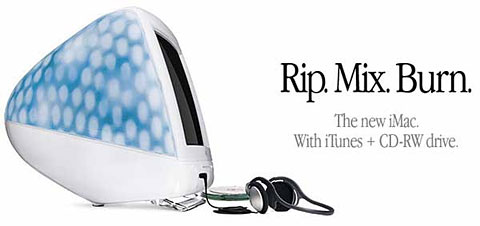 Recent stories by Jason Chen, editor of "Gizmodo, the Gadget Guide," published by Gawker Media. Wired describes Chen as a "reporter".
"MacBook Pro 15-inch Core i7 Benchmarked: It's So Fast"
"Microsoft Kin Hands-On Videos"
"iPhone OS 4 Has Video Chat, Group Chat Code"
"Best iPad Comic Reader: Comic Zeal vs. Comic Reader Mobi"
"iPad Chatroulette Is the Way to Go"
"iPad Test Notes: In the Bathroom"
"iPad Super Tip: You Can Put Six Icons In Your App Tray"
Chen works from his home, which was searched by California's interagency "Rapid Enforcement Allied Computer Team" Friday night, as part of a criminal investigation into Gizmodo's purchase and promotion of a purportedly lost iPhone prototype.
Apple's Steve Jobs and Gawker's Nick Denton are both unloved titans in their fields. Both are renegades who exercise tight control over their organizations. In the geek community, the inherent interest in the story itself is dwarfed by fascination and revulsion about the players. But what makes this especially entertaining is how battle lines have been drawn between apologists from both sides.
Yahoo, for example, published a story Monday questioning Apple's role on the REACT task force's steering committee — neglecting to mention that story writer John Cook was a Gawker employee only a few weeks ago.
Meanwhile, satirist "Fake Steve Jobs" roasted respected (and resented) Apple-connected blogger John Gruber over an extensive post detailing the facts then known about Giz's iPhone. Only everyone knows Fake Steve is really Newsweek's Dan Lyons — and Newsweek didn't get to play with the iPad before it launched. (Neither did Gruber, but Lyons seems jealous of Gruber's sources.)
And now Gawker is wrapping itself in the flag of capital-J Journalism, claiming for itself the protection of shield laws, and inviting bloggers to rally to its cause. Which is yet another twist: "We may inadvertently commit journalism," Denton told the Washington Post last June. "That is not the institutional intention."
Good catch. Even better: Gruber found it.
Computers Seized From Home of Blogger in iPhone Inquiry [NYT]
Expert: Invalid Warrant Used in Raid on iPhone Reporter's Home [Wired]
Add a Comment
Please
log in
to post a comment