Never Mind.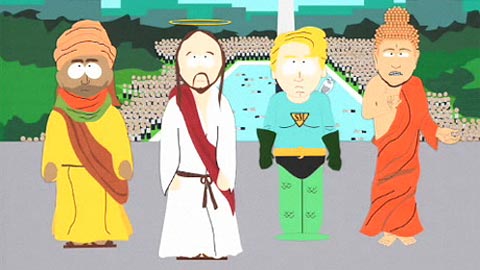 We don't have time to do this justice, but after last week's heavily censored South Park episode aired — censored by Comedy Central because it revisited the topic of depictions of Mohammed — Seattle artist Molly Norris announced "Everybody Draw Mohammed Day," which promptly went viral.
And now Molly would prefer that everyone forget about it:
Once it became a national story she reeled back, asking [Dan] Savage — in an email he provided to The Ticket — if he would "be kind enough to switch out my poster" with another one — a much tamer version which has no images attributed to Muhammad.

"I am sort of freaked out about my name/image being all over the place," her e-mail reads.
Ummm, right. Don't they teach irony in the Pacific Northwest any more?
Everybody Draw Mohammed Day! [The Stranger]
Add a Comment
Please
log in
to post a comment