Goldman Sucks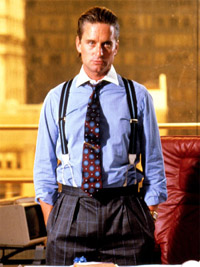 A used car salesman can't get away with selling you a car that he secretly knows will fail just a few miles down the road, so why should your investment adviser be able to peddle stocks that he's secretly betting will fail?
And yet this, according the New York Times is exactly what investment firm Goldman Sachs was doing to its clients at the height of the mortgage bubble. And it wasn't just a case of an investment firm selling different types of securities that might, in some cases, have been at cross purposes. According to Federal investigators, Goldman set up many of its investors to fail precisely so the firm could profit:
Goldman let Mr. Paulson select mortgage bonds that he wanted to bet against — the ones he believed were most likely to lose value — and packaged those bonds into Abacus 2007-AC1, according to the S.E.C. complaint. Goldman then sold the Abacus deal to investors like foreign banks, pension funds, insurance companies and other hedge funds.

But the deck was stacked against the Abacus investors, the complaint contends, because the investment was filled with bonds chosen by Mr. Paulson as likely to default. Goldman told investors in Abacus marketing materials reviewed by The Times that the bonds would be chosen by an independent manager.
There was a time when Americans made money building things that other people wanted to buy. Now, it would seem, some of our most powerful and successful firms have been making their money with what amounts to little more than a series of sophisticated pump & dump schemes. It's time for this to stop. Remember Andersen Consulting? If these allegations prove true, then Goldman could well share a similar fate. One can only hope.
Add a Comment
Please
log in
to post a comment