Criminal Intent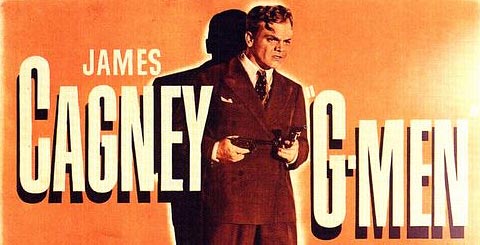 Way back in 2001 — let's pause here for everyone to consider their advancing age, and why UPS hasn't yet delivered our jetpacks — one of the debates was whether to handle 9/11 as a crime, or an act of war. We won't rehearse those arguments here, but suffice to say that we thought then, thought in the years that followed, and continue to think now that the FBI, and not the DoD, was the agency best equipped to respond.
Jumping ahead eight years, we were pleased that both the Fort Hood shooter and the Underwear Bomber were treated as the criminals they are, and not the martyrs they aspired to be. Both were terrorists by definition — motivated by ideology — but regarding them as soldiers would be, in a phrase now thankfully retro, to let the terrorists win.
Yet in the case of a man who links these two examples, we're doing just that:
The Obama administration has taken the extraordinary step of authorizing the targeted killing of an American citizen, the radical Muslim cleric Anwar al-Awlaki, who is believed to have shifted from encouraging attacks on the United States to directly participating in them, intelligence and counterterrorism officials said Tuesday.

Mr. Awlaki, who was born in New Mexico and spent years in the United States as an imam, is in hiding in Yemen. He has been the focus of intense scrutiny since he was linked to Maj. Nidal Malik Hasan, the Army psychiatrist accused of killing 13 people at Fort Hood, Tex., in November, and then to Umar Farouk Abdulmutallab, the Nigerian man charged with trying to blow up a Detroit-bound airliner on Dec. 25.

American counterterrorism officials say Mr. Awlaki is an operative of Al Qaeda in the Arabian Peninsula, the affiliate of the terror network in Yemen and Saudi Arabia. They say they believe that he has become a recruiter for the terrorist network, feeding prospects into plots aimed at the United States and at Americans abroad, the officials said.

It is extremely rare, if not unprecedented, for an American to be approved for targeted killing, officials said. A former senior legal official in the administration of George W. Bush said he did not know of any American who was approved for targeted killing under the former president.
For sake of discussion, we'll take the government's word that Awlaki is a Very Bad Person. And being all too human, we probably won't feel bad if he meets an untimely end.
Which leaves open the question whether our government can order a hit on a U.S. citizen, however much we're told he deserves it. Let's say you trust President Obama to make the right call now: What about President Palin three years from now?
Or if you prefer history to hypothesis, there was a time in living memory when "CIA assassinations" (dry-witted sentient iPad suggests "assignations") didn't get the best press.
Questions of legality and unfortunate precedent we'll leave to others. We're just sorry President Obama isn't following his own example and assigning Awlaki's case to the G-men instead of the spooks. If he's a criminal mastermind, shouldn't we be treating him like a criminal?
Confirmed: Obama authorizes assassination of U.S. citizen [Greenwald]
American Extremist Cleric Anwar al-Awlaki Targeted for Killing by U.S. [American Prospect]
Add a Comment
Please
log in
to post a comment