Up in the Air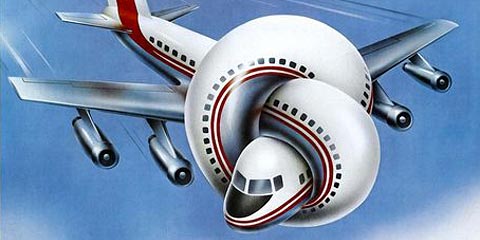 Here's what you missed if you weren't paying attention Wednesday night:
1. Breaking news that someone lit a fuse in his shoe during a United flight from D.C. to Denver.
2. Discovery that the shoe-bomber held a diplomatic passport from Qatar.
3. Fighter jets being scrambled to escort the plane, as air marshals subdued the suspect.
4. No explosives found in the shoes.
5. And the thrilling conclusion: He was trying to sneak a smoke in the bathroom…
Two law enforcement officials told The Associated Press that investigators were told the man was asked about the smell of smoke and he made a joke that he had been trying to light his shoes — an apparent reference to the 2001 so-called "shoe bomber" Richard Reid.
Everyone had a good laugh, slapped each other on the back, and went out for a beer.
Breaking: Attempted terror attack on U.S. flight thwarted? Update: Misunderstanding? [Allahpundit]
Add a Comment
Please
log in
to post a comment